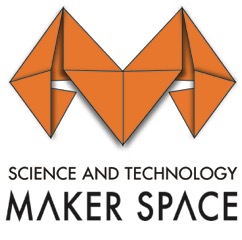 The Science and Technology Maker Space at Mill Park is home to a variety of new and innovative technologies, including Raspberry Pi computers, SAM Team and Bloxel kits, 3D printer and Makey-Makeys.
This Maker Space encourages 'tinkering' and experimentation with these resources, and offers a variety of learning programs to support the use and experimentation with technology, whether they are for personal or entrepreneurial endeavours.
Most resources are available for use in branch (with plans to provide some take-home resources in the future) while some are restricted for use in library-run events.
 Equipment:
Raspberry Pi 3 Starter Kits includes a breadboard, wires, buttons and resistors for basic circuit building. Pixel OS is the accompanying software. Additions to the basic Raspberry Pi Kits include six 2 Pi Cameras and six SenseHAT.
Makey-Makey Invention Kits
LEGO Mindstorms Ev3 is a kit where you can build and program LEGO robots with a programmer app that is compatible with most smartphones.
PC stations that include keyboard, mouse and monitor for use with Raspberry Pi, which have kindly donated by Latrobe University.
How can you access this Maker Space?
Mill Park Library hosts regular learning programs and classes, as well as special events that assist people in using the technology, software and resources in the Science and Technology Maker Space. Examples of programs include 3D Printing and Design workshops,Coding/Computer Programming, Makey-Makey Challenges and Stop Motion which are hosted in the Maker Space throughout the year.
For more information on the sessions, workshops and events run by the Maker Space team, look in the What's On @YPRLopens a new window events brochure, under the events listings on the website or speak to one of Mill Park Library's friendly staff. Some events may require bookings.
Programs:
Code Club: Scratch for beginners (Ages 8+) Mondays during school term, 8 sessions per term from 4.30pm to 5.30pm. Learn how to create games, animations, and stories using Scratch. This Club is ideal for beginners. Bookings essential.
STEAM Club (Ages 7+) Tuesdays during school term from 4.00pm to 5.00pm.  Explore the core subjects of Science, Technology, Engineering, Arts and Maths with activities and experiments.
Code Club: Scratch Intermediate (Ages 8+) Wednesdays during school term, 8 sessions per term from 4.30pm to 5.30pm.  Tackle harder projects and learn more about coding games and animations with Scratch.  Suitable for experienced Scratchers.  Bookings essential.
Further Reading:
Our extensive collection of books and magazines can provide you with further information on all things coding and programming to read at your leisure.  Click on the links below to see what's available and place your hold today!
Makey Makey Booksopens a new window
Raspberry Pi Booksopens a new window
Raspberry Pi Magazineopens a new window
Lego Mindstorm Bookopens a new window
Python Coding Booksopens a new window
Computers and Technology Magazinesopens a new window
Art and Photo Magazinesopens a new window
Craft Magazinesopens a new window
Want to learn more online?  
Whether you already know about the above or would like to know what all the fuss is about, YPRL offers FREE access to Lynda.com, a leading online learning company that assists learning and developing business, software, technology and creative skills.
There are a number of courses covering Raspberry Piopens a new window, 3D Printing - Tinkercad,opens a new window Lego Mindstormopens a new window, Scratch Codingopens a new window and Python Codingopens a new window for you to dive into via award winning video tutorials taught by industry experts.
The courses can all be accessed free with your library card.