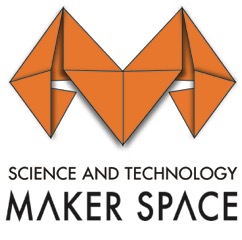 The Science and Technology Maker Space at Mill Park is home to a variety of new and innovative technologies, including Raspberry Pi computers, Arduino microprocessors, 3D printers and Makey-Makeys.
This Maker Space encourages 'tinkering' and experimentation with these resources, and offers a variety of learning programs to support the use and experimentation with technology, whether they are for personal or entrepreneurial endeavours.
Most resources are available for use in branch (with plans to provide some take-home resources in the future) while some are restricted for use in library-run events.
 Equipment:
Makerbot Replicator 2 is a desktop 3D printer available for use under supervision from library staff.
Raspberry Pi 3 Starter Kits includes a breadboard, wires, buttons and resistors for basic circuit building. Pixel OS is the accompanying software. Additions to the basic Raspberry Pi Kits include six 2 Pi Cameras and six SenseHAT.
Makey-Makey Invention Kits
Arduino Leonardo Starter Kits that includes a breadboard, wires, buttons, resistors and various components for building basic prototypes.
Rolling Spider & Jumping Sumo Parrot Drones
Various Littlebits components
LEGO Mindstorms Ev3 is a kit where you can build and program LEGO robots with a programmer app that is compatible with most smartphones.
PC stations that include keyboard, mouse and monitor for use with Raspberry Pi, which have kindly donated by Latrobe University.
How can you access this Maker Space?
Mill Park Library hosts regular learning programs and classes, as well as special events that assist people in using the technology, software and resources in the Science and Technology Maker Space. Examples of programs include 3D Printing and Design workshops, Computer Programming and Makey-Makey Challenges, Stop Motion, Minecraft Bootcamps which are hosted in the Maker Space throughout the year.
For more information on the sessions, workshops and events run by the Maker Space team in the What's On @YPRL events brochure, under the events listings on the website or speak to one of Mill Park Library's friendly staff. Some events may require bookings.
Programs:
Code Club (Ages 8-15) runs every Monday during school term. Learn how to create games, animations, and stories using Scratch. This Club is ideal for beginners.
Makers Club (Ages 12-18) is a program where children and young adults learn essential coding and technology skills in a hands-on learning environment. Participants work together on small projects while learning about new technologies, computer programming, electronics and robots.
Tinker Tuesday (All ages) special events are hosted throughout the year, providing an opportunity for families to come and tinker with the Maker Space resources and work together on a small project.
Level Up (Ages 8-15) is an intermediate level course for Code Club graduates or experienced coders looking to 'level up' their games development skills. Using Scratch, participants will work on an individual project with support from a library staff member.