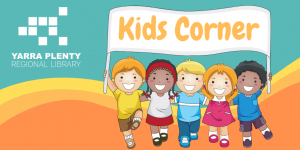 Kids Corner is the place to find fun activities to help fill the long days of lockdown.
Age Guide: primary school
If your family is spending more time than ever online, it's time to make sure your kids understand online safety and responsibility and have a clear idea of what to expect online.
Start with this short animation from the eSafety Commissioner:
From there, encourage children to explore the kids section of the website to learn more information.
With that done, head over to BrainPOP to watch a video on Digital Etiquette and then take the quiz to see what they have learned.
For more activities to do at home with kids why not check out our School Holiday Program videos and downloadable worksheets and instructions, too.
More resources about safe internet use are available in our collection:
A Beginner's Guide to Our Digital World

Kids Corner Archive
Previous Kids Corner activities...
Backyard scientist: Bush Blitz teach you to find flora and fauna