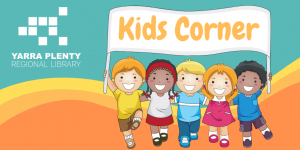 Kids Corner is the place to find fun activities to help fill the long days of lockdown.
Age Guide: primary school
Zoos and museums are great sources of unusual activities for kids. Sometimes they're tucked in education sections designed for schools, but they can be loads of fun to do at home, too. Take this one from Zoos Victoria. Can you and your children work together to design an enrichment activity for a penguin, giraffe, lion or zebra?
With easy to follow step-by-step instructions guiding you on how to present the idea and work through it with your kids, you can develop their STEAM skills and encourage creativity, problem-solving and practical solutions.
Unfortunately Zoos Victoria aren't doing their zoo live streams anymore, but you can tune in to free zoo web cams including lions and pandas at the Smithsonian website.
Check out more zoo themed books from our collection:
Bindi Wildlife Adventures: Books 1-4