Yarra Plenty Regional Library is launching a new way for the public to reap the benefits of a library membership - and all without entering a library building. 
Victorian residents can sign up for a digital membership online and immediately start browsing the thousands of online items in the YPRL eLibrary. No card necessary, no waiting period. Boom! Instant library. 
Sign up, browse, download, enjoy!
Our new online signup gives the new digital member a library membership number instantly! No more waiting for your library card to arrive in the mail before you can start to use it. 
At Your Fingertips... any time, anywhere!
30,500+ eBooks (Borrow Box and Libby)
6,600+ eAudiobooks (Borrow and Libby)
300 eMagazines (new issues and back issues available through RBdigital)
700+ films and documentaries (Beamafilm)
103 languages for Language learning (Transparent Languages Online)
Thousands of online courses and video tutorials (Lynda.com), as well as research tools for family history and more!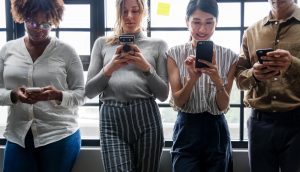 ---
FAQs
What do you mean by eLibrary?
eLibrary is everything you can access for free online with your library membership. It includes: eBooks and eAudiobooks, magazines, digital music, documentaries and indie films, online video tutorials, languages and technological resources and educational games
Where do I sign up for a digital membership?
Why would I want to get a digital membership?
You will immediately get an membership number so you can use our eLibrary straightaway
You will have access to our full eLibrary
You will be card free
You can use our internet-connected PCs at any library branch
You can use printing or photocopying services within the branch (for a fee)
I'm already a member, do I need to do anything?
Do regular membership conditions apply to DIGITAL members?
What can't I do with a digital membership?
You just can't borrow a physical item from a library branch. (Books, audiobooks, magazines, DVDs, CDs, games – can't be taken home.)
Can DIGITAL members change to FULL membership?
Yes, they can
To upgrade to a FULL membership, just pop into your local library branch with ID that includes your name and current address.
For persons under the age of 18, a parent of guarantor must present ID with proof of name and current address.
Can under 18's become DIGITAL members?
How do I get my DIGITAL membership number?
When you complete the online form and click REGISTER, you will see a welcome message that includes your new digital membership number.
You will also receive a confirmation email with your new number.
Does a DIGITAL member need a physical card if they upgrade to a full member?
No, you can keep your DIGITAL member number to borrow print items from a library branch if you wish.
If you want a physical card then the digital membership number will change to the one on the card.
What happens if a DIGITAL member forgets their number or password (PIN)?
The DIGITAL member number is on our system so we can look it up for you. Staff will just ask you to verify your details before informing you or your forgotten card number and/or PIN.
A minimum of 2 user details must be checked to verify the user; these include: name, address, phone number, date of birth or PIN.