Christmas is over (maybe), the chaos is starting to subside. There are leftovers to enjoy (if you are lucky) and your kidneys have a few days to recover and detox before New Year's Celebrations. 
You have to find homes for the all the new items to your household or sort through and declutter the old to make room.
It is the longest stint of having children home. You worry you need to keep them busy, entertained, off screens, social, still learning…? Solution! The library has an annual Summer Reading Club – this will keep them motivated to read over the break from school with incentives (virtual badges on the app and actual small prizes you can pick up in branch!) They (and you) can log their reading wherever you go with the handy Beanstack app. Oh and there are events and activities happening throughout January too!
If they are going to be on screens why not direct them to some of our free educational games or coding platforms. They will have so much fun they won't know they are actually learning!
Get prepared. You need to get ready for a new school year with shoes and stationary and uniform. But whether your child is starting school for the first time, starting a new year or transitioning to high school make sure you are back to school ready with these recommended reads.
Maybe you need to plead for family members to mind them at odd times so you can work? The library has things to pop in and see and explore at any time. There is a beautiful children's book illustration exhibition Adventures in Illustration on at Eltham Library till the 19 January. Plus pop-up exhibitions at Diamond Valley, Rosanna and Mill Park libraries – complete with interactive activities. Or maybe visit the guinea pigs at Diamond Valley Library or aquarium at Mill Park Library?
It's hot. You are trying to balance the cost of cooling and not melting into a sticky puddle and you can't afford to keep going to the cool movie theatre or swimming pool. Did you know all of our library branches are air conditioned? And the free wifi and internet is pretty ace too!
Perhaps you are going on holiday? You need to pack but all your books are heavy and take up so much room! Why not take the library on holiday with you? Your library membership gives you 24 hour access to free online materials. There's even easy to use apps! Download some magazines or eBooks or audiobooks before you go and take them along so you will never be without a book. (Also a great option for a peaceful car trip or plane trip with kids.)
You are feeling strong and motivated to make changes this year. Let us help you tackle your New Year's Resolutions! Or maybe you have made the decision to remove meat and dairy from your plate and go vegan? Just wanting to learn or try something new? These hands on activities might inspire: Meditation, Screen Printing (for adults), Hover Drones, Yoga, a movie club, Philosophy.

Looking for a new job and need to spruce the ol' resume? There's a workshop coming up with your name on it!
Lastly, here is where you are reminded that you can borrow up to 30 items (books, music, audiobooks, movies, games and magazines) for 3 weeks (we will renew them up to 2 times for you unless others are waiting for it).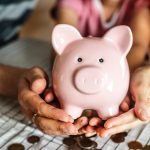 If you are broke (or at least super budget-conscious) after the Christmas shopping frenzy but desperate to get out of the house remember the library has free… well let's be honest - everything is free. So what are you waiting for?