At the library, we want to be part of your child's reading journey!
We can assist with developing your child's "three R's" (reading, writing, arithmetic) by offering a range of products targeted to juniors. 
There are some fun and engaging resources that are free with your library membership that can help develop your child's literacy and numeracy skills.
Not a library member? That's OK, you can become a digital member and access these online resources in a matter of minutes (without ever having to visit a library building).

Animalia
Animalia Digital is the interactive form of Graeme Base's beloved Animalia book.  This digital version complements the printed book with read-throughs, activities, games and puzzles.
It focuses on literacy and language for children aged 5 to 12. Children can hear author Graeme Base read his book. Animalia Digital can also be used for shared-reading or read-alone activities. Less able readers are supported by audio which fosters the development of reading skills.
To access this resource, you need to download its handy app, available through itunes app store or android google play or there are PC options (Mac installer or Windows setup).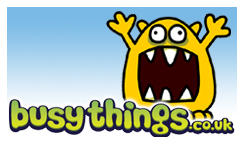 Busy things is a collection of interactive educational games and activities which works on all three Rs! 
Full of bright colours, wacky sounds, and hilarious animations, the activities instantly engage and motivate children — quite often they'll be having so much fun they won't even realise they're learning!
Busy things covers English, maths, art, music, computing, exploring the world!  It is aimed at pre-school to early school children aged 3 to 6.
Click on the Busy things link to get started.

Coding
Coding helps children with communication, creativity, maths, writing and confidence. It is essentially like learning a language and learning languages improves communication and logical thinking. Coding encourages creativity as by experimenting, children learn and strengthen their brains. They are able to visualise abstract concepts, apply maths to real-world situations, understand how to plan and organise thoughts which leads to better writing skills and helps. Coding can help children become confident problem solvers.
There are different online coding resources that are free (whether or not you're a library member). Here are some great ones we have found and recommend. 
Scratch is designed especially for ages 8 to 16. It encourages users to learn to think creatively, reason systematically, and work collaboratively. You can program your own interactive stories, games and animations and share your creations with others in the online community.
CodeCombat is a platform to learn computer science while playing through a real game. 
Tynker is a creative computing platform helping children from ages 7+ to program and build games, apps and more. It offers self-paced online courses for children to learn coding at home. Apps are also available (apple or android) for these resources.
Story Box Library is an online "reading room". It allows families to read and listen to a range of stories read aloud by a diverse range of storytellers with varying accents and from different cultures. Story Box wants to get kids excited about reading, inspire their imaginations and let them have fun with stories, improving their language and literacy skills along the way. Significantly for parents, these interactive stories have "at home activities" based on the Australian education curriculum.
It is an interactive experience for 2 to 12 year olds that is ad-free, educational screen time! Stream via a smartphone, tablet or other device with an internet connection.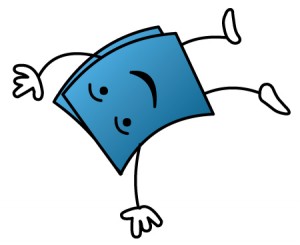 Tumblebooks is another resource that wants to encourage a joy of reading and stories - not make it feel like homework or a chore. It supports those that can read independently and those that require skill building. It takes existing picture books and adds animation, sound, music and narration - in English, French, Spanish, Italian, Chinese, and Russian. 
There are animated talking picture books, chapter books, read-alongs (no animations but narrated) and videos from National Geographic! 
Puzzles and games accompany all books and reinforce concepts from the books allowing for a fun and educational learning experience.
Language Learning is an easy way to access our French and Spanish titles and non-fiction books cover subjects like health, science, astronomy, biology, and nature. Handy apps are available (andriod or apple).