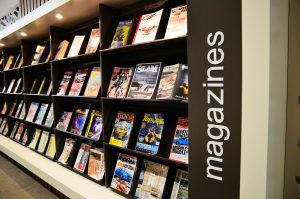 Magazines are my favourite indulgence. They're the special treat you buy when you're feeling a bit rich, something to grab while you're out, to read on the train or when curled up back at home with a cup of tea. But these days, it feels like magazines are hard to go out and find, which often means you have to pay up front for a big subscription or go without reading them.
Which is why it's so exciting Yarra Plenty Regional Library gives us free access to magazines with RB Digital. It's easy to sign up: make sure you have digital membership with YPRL and download the app for Apple or Android via the eLibrary for your smartphone or tablet. 
Once you've downloaded the app, getting started seems easier than other apps. No payment details or addresses are needed, just choosing the country, typing the Library's name and your digital membership number as well as coming up with your own username and password. 
Then the fun starts - RB Digital has a huge list of magazines on offer to please every hobby and interest you have. From the supermarket special magazines to fancy big name ones or hard to find, browsing through the collection to find my favourites was an absolute thrill. 
To select a magazine from the list, you simply tap on Checkout underneath the magazine title. Unlike eBooks or audiobooks, there's no reservation list or return date - borrow as many as you want and they are yours to read on your smartphone or tablet. Another great feature is once you've checked out a magazine, the app gives you the option to automatically check out future magazine issues as they come out too. 
To read your new magazine tap on the three lines on the top left of screen and click on Checked Out, which brings out all your checked out mags. Don't want to gobble up your phone's data while reading on the bus? You can download individual or all the magazines when you're in a wifi-friendly zone, like your home, office or a YPRL branch. 
With RB Digital's easy to use app, missing out on the latest magazines and expensive subscriptions are a thing of the past.
Amy Gray - YPRL member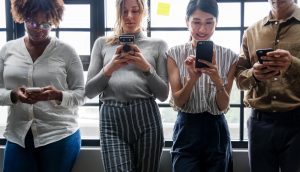 "Katoomba Library" by Blue Mountains Library is licensed under CC BY-SA 2.0