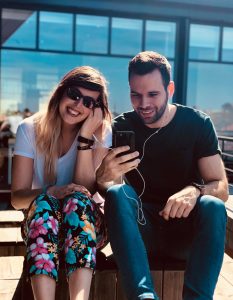 Have you ever wondered about the voices on your favourite audiobooks? Most audiobook narrators are professional voice actors – and many have their own fan followings!
One of Australia's most popular audiobook narrators is Humphrey Bower who narrates titles for Bolinda Audio.
Humphrey won the prestigious Audie Award (a US-based award) for his performance of The Family Frying Pan by Bryce Courtenay and was shortlisted for an Audie Award for his performances of Gould's Book of Fish by Richard Flanagan and Brother Fish by Bryce Courtenay.
Humphrey's sensitive and intelligent readings are highly regarded and he is well-loved for his capacity to perform a variety of accents. He revels in finely constructed literary titles such as those by Peter Carey, Richard Flanagan, Murray Bail and Patrick White and was the voice of the children's classics The Little Prince by Antoine de Saint- Exupéry and Return to the Hundred Acre Wood by David Benedictus.
Want to see what all the fuss is about? Borrow a Humphrey Bower-narrated audiobook from our collection today!
Discover how to download library audiobooks direct to your device!