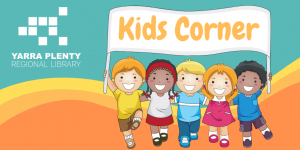 Kids Corner is the place to find fun activities to help fill the long days of lockdown.
Age Guide: preschool and primary school
Want something educational to watch with the kids? Use video and other activities to help young people understand the scale of our rubbish problem.
This video about the great pacific garbage patch is an easy to understand introduction to the problem of plastics in our ocean.
You can follow this up with a great National Geographic video focusing on what some kids are doing to combat plastic pollution.
If your family is inspired to do something to combat plastic pollution after watching these videos, there are a variety of ways to engage kids of all ages.
The whole family: use your allocated outdoor activity time for the day to pick up trash in your own neighbourhood. Take a container to collect debris, tongs for safe pick-ups and gloves to protect your hands. When you get home, examine and discuss what kind of rubbish is most common. Can it be recycled? Work together to put the items in the correct rubbish or recycling bins.
Preschoolers: this activity from Simple Everyday Mom is a hands-on activity to get kids exploring how pollution happens and what cleaning it up entails.
Primary school age: National Geographic encourages kids to take their Plastic Free Pledge, picking one area to focus on reducing plastic in your family. They also have plastic-busting how to tutorials on making reusable alternatives to common household plastic items.
These books from our collection will complement the information about plastic and pollution: