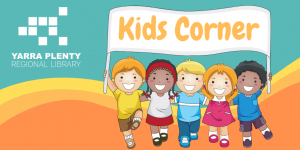 Kids Corner is the place to find fun activities to help fill the long days of lockdown.
Age Guide: primary school
Windmill Theatre Co's production of Amphibian is the fictional story of a young refugee who travels from Afghanistan to Australia in search of a better life.
Many refugees take this difficult journey – in this interactive online animation we meet Muzafar. In 2012 he left Afghanistan with his family to find a new home in Australia.
Children can interact with characters, explore the environment and hear Muzafar's true story on the Windmill Theatre Company website.
For more stories of young people from around the world see these suggestions from our collection:
Growing up Muslim in Australia

Stories for Kids Who Dare to Be Different