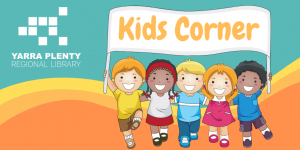 Kids Corner is the place to find fun activities to help fill the long days of lockdown.
Age Guide: preschool and primary school
Is your house giving Lego even more of a workout during lockdown? Lego is brilliant for encouraging creative thinking, spatial awareness, logic, problem solving and maths skills. After a while though, creativity might wane or kids might be losing interest in building the same types of structures.
Here are some extension activities you can try with Lego.
First up, we have to mention our very own weekly Lego Club challenge! Every Wednesday we post a new Lego challenge for you to try. Follow this link to see current challenges.
You can also find brilliant Lego videos to watch to reignite your Lego mojo. Here are some of our favourites:
Need some ideas to get out of a Lego rut? Try the following creative prompts to get kids trying something new:
Select a favourite book and recreate a scene in Lego. Think about the setting, but also about how a moment of action from the story might be captured. Take a picture of the Lego scene and send it to a friend or family member, challenging them to guess what book it is based on. If they need clues come up with hints that might help them.
Set primary school aged children the challenge of creating something (like a car, castle or house) then write their own Lego instruction guide. Can a sibling or friend make the same thing using their instructions? This is a great activity to do with another family: both kids do the activity, then swap and see if they can make the other family's item. Video call each other and see what both families have created.
If you have the kids version of Pictionary on hand, play with Lego! Instead of drawing, create each prompt in Lego (you will need to allow longer than the usual time for creations to be made)
Don't let the Lego love end there. See more from our collection:
Genius LEGO Inventions With Bricks You Already Have