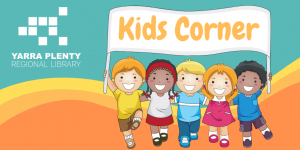 Kids Corner is the place to find fun activities to help fill the long days of lockdown.
Age Guide: upper primary school and early high school
National Geographic Kids have great games for kids, including Crack the Code which teaches players to become a master code breaker and crack ciphers.
If it kick starts an interest in codes and secrets, head to WooJr to download some code worksheets too.
Here are some items from our collection that might also appeal to mystery lovers...
Nick and Tesla's Secret Agent Gadget Battle

Kids Corner Archive
Previous Kids Corner activities...
Backyard scientist: Bush Blitz teach you to find flora and fauna