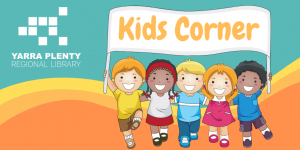 Kids Corner is the place to find fun activities to help fill the long days of lockdown.
Age Guide: primary school, high school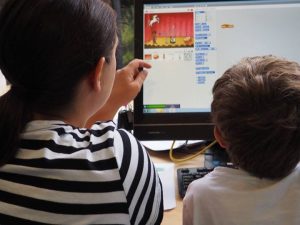 Coding is something we hear a lot about as our kids hit primary school age. We're told coding is a key skill for the future, but most of us parents haven't encountered it before and don't know how to get involved or encourage our kids to build these skills. Read this great article explaining how parents don't need to be coding experts, just willing to learn with their children.
YPRL has a regular facilitated online Coding Club which can help keep kids coding while they are home from school. It runs weekly on Mondays at 4pm, check out upcoming sessions and book a spot here.
Erase All Kittens is a great introductory game that you can play along with your kids to help you get an idea what coding is all about, and for them to build their skills.
If you want to watch some videos that explain more about coding, along with a coding game that uses either drag-and-drop blocks or more complicated JavaScript, this Star Wars game is also an excellent way to dive in.
If your child is already confident with the basics, Scratch is a great sandpit for them to put those skills to creative uses. Ask them to show you how it all works and be amazed at what they can show you.
More coding and gaming style fun can be had with items like this from our collection:
Coding for Beginners--using Scratch (for Tablet Devices)

Kids Corner Archive
Previous Kids Corner activities...
Backyard scientist: Bush Blitz teach you to find flora and fauna
Digital etiquette: online safety and smart behaviour
Crack the code: cryptology and cipher online games
Listen in to space: podcasts from NASA
Behind the News: kid friendly news broadcasts
Choose your own adventure: an online game teaching ethics and critical thinking skills
Grug: watch a book being read and join in the grugrobic workout
Magic Treehouse games: history and geography online game based on the books
Bugs in your backyard: create a pitfall trap and study crawly critters
String art: get hands-on with hammers and string to make some art
Muzafar's true story: online game/storytelling portal of a young refugee's journey to Australia
Create a zoo animal enrichment activity
Plastic pollution: watch documentary short films then tackle plastics in real life
Lego extension activities: inspiration to use Lego differently
Beautiful Oops: recycled craft and art ideas based on the picture book
Spaghetti construction: video of an engineering-based challenge using spaghetti as a building material
Homemade instruments: make your own, watch videos of homemade instruments or see MSO performances for children
Video chat hacks: games and tricks to help kids connect with family and friends by video chat