YouTube is a fantastic source of learning materials for your children and you might think that YouTube Kids is safe for children to view and explore on their own. However, children can still encounter disturbing videos even though this version of the YouTube app does filter some content. Here is a list of 5 ways you can make YouTube kids safer for your children to use.
Disable the search function
By disabling the search function in YouTube Kids, you can keep your children from discovering videos that you do not want them to see and keeps then from finding potentially harmful videos on their own.  
Supervise them while they watch
It is important that you, as their parent, are aware of what they are watching online. Ensure your children are in the same room as you when they are viewing YouTube Kids content.
Subscribe to channels or use the Approved Content only function
If you only want your children to watch videos already chosen by you, you can use the "Approved content only" function on YouTube Kids to do so. This limits the available videos on the service to just those that have been previously approved. You can also make custom playlists from the YouTube Kids app and limit viewing to the video playlist you have curated. You can also subscribe to specific channels and only allow those channels to be viewed. 
Pause their watch history
The YouTube Kids app allows you to pause the watch history algorithm for your students. This will stop the app from recommending videos related to the ones they've already watched. This eliminates a large amount of non-vetted content and access to potentially harmful content.
Utilize Restricted Mode
Restricted Mode isn't a 100% fail-safe, but it does flag and eliminate a great deal of offensive and inappropriate content. When used in conjunction with other supervisory precautions, Restricted Mode can eliminate the vast majority of potentially harmful videos.
There are many safeguards available, especially within the bounds of the YouTube Kids app, which can help you monitor your children's YouTube viewing habits. Using any of these safeguards can help protect your children from offensive content.
Some further tips can be found here:
Parents here's how to make YouTube Kids safer.
Government Resources:
YPRL resources:
Staying Safe Online: Digital Footprint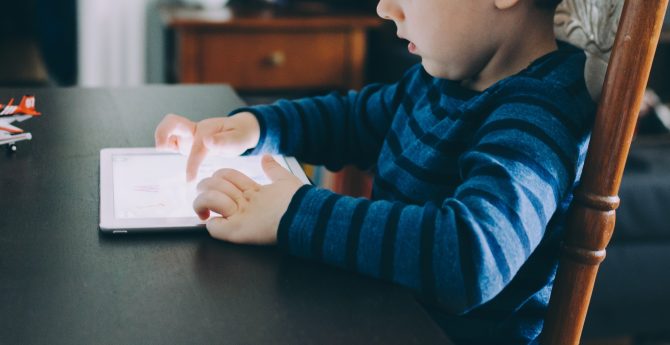 Jane Cowell, CEO Yarra Plenty Regional Library