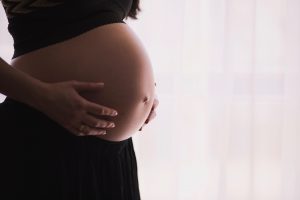 So you are pregnant and you are awash with advice from other mothers, aunts and sometimes the woman on the street. Tips about pregnancy are everywhere but good recommended advice is actually hard to find.
Here are our top 10 recommended reads for when you are expecting.
If guided meditation, yoga, and anti-anxiety exercises are your thing then this book will definitely be the one for you.  Wellness and mindfulness techniques are recommended here to fend off pregnancy and post-partum depression.
This book will guide you through each stage of your pregnancy, from before conception all the way to the first few months of your baby's life so no matter what stage of pregnancy you are at this book will have something for you.
Written by an experienced personal trainer this book gives you safe and effective exercise option to maintain a reasonable level of fitness through your pregnancy and after you have given birth.  So if you want a good guide to exercise through your pregnancy and do not know how then this book is definitely for you.
This offers real world advice and debunks often contradictory advice for pregnant women.
What to Expect When You're Expecting

This has long been the go to manual for pregnant mothers.  Check it out and see if you actually need your own copy of what is now known as the pregnancy bible.
The title says it all and Dads definitely need to be in the know when it comes to new babies and supporting their partners in the adventure of parenting.
But what if you have decided on the path to solo motherhood or maybe the choice has been made for you. Do not worry Emma Brockes has written about her own journey of the single parent to help you prepare for your own journey. 
While many couples have no difficulty falling pregnant there are some who need some help and the fertility industry is sometimes tough to experience, to understand and maintain hope in the journey to conceiving.  Elizabeth Katkin has written a part memoir, part guide in this informative account of her own journey to pregnancy.  
Often pregnancy books focus on physical health but during pregnancy hormones are changing, anxiety can rise and depression can develop.  This book helps you understand what is happening with your emotions and gives advice on maintaining your emotional well-being over the months of being pregnant and after birth.
---
Looking for the latest tech in daily tracking, tips, insights and articles? Check out Healthline's Best Pregnancy Apps of 2019.