We were so excited about the sessions running as part of Booklovers Festival 2019 that we decided we simply must record some of them for those not lucky enough to get a long to the sessions.
Favel Parrett talks to our own Sarah Schmidt about her new book There Was Still Love, her writing practice and how she weaves history into her fiction. This was an intimate talk out in the beautiful surroundings of Whittlesea Library. Check it out!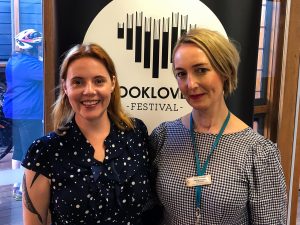 If you didn't get along to the Fact/Fiction discussion with Claire G. Coleman and Clare Wright, you missed an absolute cracker! Listen back here as they discuss their writing practices, decolonising the archive, writing history and speculative fiction.
Stay tuned for more podcasts from the Booklovers Festival and the many other great events we hold across the year!
Would you like to start your own podcast? YPRL can help! We now have podcasting kits available to borrow, they include everything you need to get started on your first podcast.