Whether you're in a reading rut, or looking to freshen up your reading pile, book recommendations are a fabulous way to jazz up your literary life.
Here are three reasons we know that book recommendations are just the best.
The joy of discovery! One of the loveliest things about spending an afternoon at the library is those accidental or unexpected finds. However, we tend to pick up the same things over and over again, because we think we know what we like. We now live in a world of algorithms to recommend things we might like based on what we've accessed before - Netflix does it, Spotify does it… Our librarians have been doing it since before it was cool. Whether it comes from a librarian or a friend, a good recommendation can really open up your reading horizons.
Ask an expert. Librarians undertake loads of training in order to be able to match people with the perfect book, and a big part of their job is having conversations to recommend and help you find what you need. They're a resource that's absolutely free and available to you at your library - so make use of them! They have a great overview of what's in the library, they know where to find things, and they have a good knowledge of many different genres and topics. Librarians speak to all sorts of people, read more than you can imagine, and have a mental catalogue: old and new, popular and obscure, for any mood or situation.
Nobody has time for the wrong book. Do the maths: if you live for 82 years (about eight of which you don't have the privilege of reading for yourself), and if you read a book a month, you'll read 888 books in your lifetime. Some of those years are already behind you. Add to this the fact that new books are being published every single day, all over the world. Why waste time reading a book you don't enjoy, when the perfect book for you is just a conversation away?
As part of the Booklovers Festival in September, our librarians are excited to be curating personalised reading lists for members. All you need to do is fill out the form below and tell us what you enjoy. You must be a library member to receive book recommendations. If you are not currently a member, you can become a digital member very quickly here.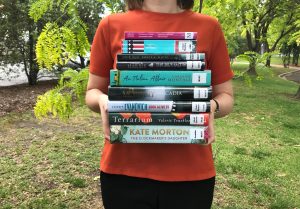 We look forward to setting you up with your perfect book matches!
NOTE: Book Valet is only available during the Booklovers Festival (6- 21 September). You will only receive your book recommendation during this time even if you fill in the Book Valet form prior to the start of the festival.