The Wondrous Society of Reading Book Club has a number of aims. One of the aims is to help children with their confidence through talking about books, and to encourage them to read more widely.
The age group 9-12 years has also been carefully selected to support transition from Primary to Secondary School. The loss of a familiar space at Primary School and the sudden vastness of Secondary School can be daunting for transitioning students. However, if these children are established in a Book Club at their local library, and they enjoy a safe, familiar space, then this neutral setting can support transition. Also, friendships can be made with younger children and these children can be helped by older students during the transitioning process.
One of the big pushes through libraries, schools, educators and health professionals is for parents to get involved in their children's reading habits as early as possible. 
See here for further information on early literacy.
Early Literacy: What is it? Why is it important?
Sharing Books with your baby 0-3 months
However, a large number of parents appear to become gradually less involved in encouraging their child once they reach the second half of primary school: 30% of parents never read to their child at the average age of eight, and the figure increases to 80% at the average age of 12.
Parents also cut down on library visits, do not discuss books as frequently and give their child less tips on what to read.
"Observe your children's behaviour to discover what they love and engage in these activities with them - this will facilitate greater connection and better relationships"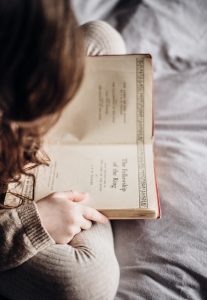 Come join us after school for an hour of interesting book talk and bookish activities.
Our next gathering will be held on Thursday 17 January 4.00pm-5.00pm @ Watsonia Library.
We will be discussing: 
The take home book will be:
We will be comparing two mystery novels - one written in 2017 and another written in 1946.
The Wondrous Society of Reading Book List
Currently Reading
Great books to read aloud to your Primary School child
OnceCaptain Underpants and the Big, Bad Battle of the Bionic Booger Boy, Part 1